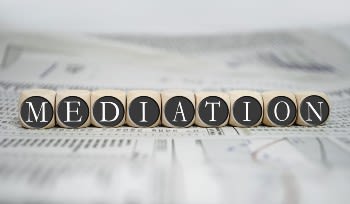 Mediation helps parties resolve conflict with as little impact as possible. It is a powerful tool that can help you avoid time in court and excessive attorney fees. As an alternative dispute resolution method – used to avoid court – it is voluntary and confidential.
Mediation provides an opportunity for the parties to discuss their issues, clear up misunderstandings, identify separate and mutual interests, and find areas of agreement. While Colorado courts generally mandate mediation, its voluntary nature means you cannot be forced to do anything other than attend. The mediator does not have the power to enter orders or require anything of you. All that is necessary is the desire to try to find a resolution.
Settling is almost always in your best interests. Most judges will tell you that settling your case on your own is far better than leaving it to them. You maintain more control over what your case – and life going forward – look like, can craft creative and useful resolutions that a judge may not have the ability or authority to enter, and you inevitably save valuable time, money, and emotional drain.
In addition to divorce, parenting time, custody, child support, and maintenance modifications, Kelly L. Snodgrass mediates landlord/tenant, small business, neighbor, and interpersonal disputes for clients in Denver, Golden, Arvada, Littleton, Frisco, and the greater Lakewood, Colorado area. Contact us today to find out more and schedule your mediation session.
Mediation Services Frequently Asked Questions
Am I Required to Attend Mediation?
If the court orders you to, then yes. Otherwise, it is an entirely voluntary process.
When Is the Best Time to Attend Mediation?
The best time to attend is when you have the information you need to determine your favored result. In some cases, that means prior to filing a case with the court. In others, it means after disclosures and discovery is completed and prior to trial.
I Have No Faith that We Will Accomplish Anything, Why Should I Go?
A skilled mediator will be able to work with the parties to identify issues, misunderstandings, mutual interests, and help you work towards an agreement. This does not mean you will walk away with everything you want. It means you will walk away with closure to the issue, piece of mind, and generally more money in the bank than if you proceed to trial.